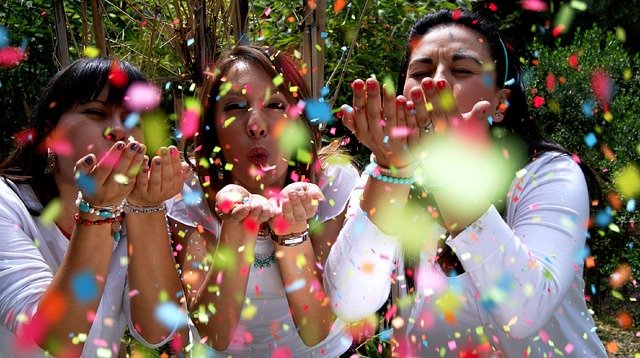 Every girl dream of a magical and elegant fairy tale wedding. While the thought of a romantic wedding can be exciting, the bride tribe is equally thrilled for the associated traditional events for the blushing bride, such as a hens party. From buying hens party products to planning the guest list, there are many fun things that you can do together with the bride, which allows you to spend more time with her before she says 'I Do.' Today, hens parties are getting extravagant, from hosting a hens party in exotic destinations to having multiple activities over several days. Here we've listed a few hens party traditions that you should embrace to have a fun-filled bonding experience.
Keep Your Party Girly
Yes, don't invite guys! Always keep the guest list female-only unless you are throwing a combined bachelorette party for the bride and the groom. The whole point of hosting a hens party is to have the last night of freedom with the bride's close gal pals. Also, talk to the bride to know whom she wants on her guest list.
Avoid Destination Themes
While the idea of getting on a plane to somewhere with a gorgeous sun or beach can be a good option, it's not the point of a hens party. Keeping your hens party local is one of the party traditions that cut the costs down. You can plan a perfect hens party event at your home using some amazing hens party decorations and supplies.
Plan a Theme
Planning a theme for your hens party is ideal to ensure all your friends get involved and have great fun. Your hens party themes could be as simple as asking everyone to wear one colour or extravagant like a beach theme. When you buy the right hens party products that go well with the theme, your party will be a great hit.
Don't Forget Hens Night Games
A hens night game is one of the significant hens party traditions and adds fun to your event. Purchase some cheap hens party games online to liven up the evening and add a fun twist to your party.